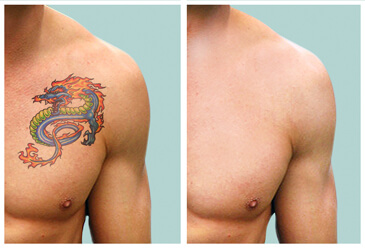 Tattoo removal
We have the best laser in North Greece, we are located in the center of Thessaloniki to better serve you. Dimitriou Gounari 48, 1 floor, 54621
We can certainly deliver the results you are in search for! The Spectra X Q Switch laser by Lutronic (NOT CHINESE) is the best laser for the job! Proficient, experienced staff ready to serve you in the most efficient way.
LASER REMOVAL
Free consultation and information, on spot check.
Are you tired of your tattoo?
Is it something that doesn't represent you anymore?
You want a new start?
Is it really badly made? Disfigured, a mess?